Real Estate Tokenization
Real estate is one of the far-reaching, boundless industries, the concept of tokenization of real estate assets, alongside blockchain technology, is transforming real estate to another level. Blockchain-based tokenization is thriving among potential investors because it helps them with a more efficient business consisting of increased liquidity, globalization, and several other factors.
Tokenization of real estate assets is the process of converting the value of a real estate property into digital tokens that you can sell to investors to raise funds. In simple terms, to " tokenize" means is to divide the asset into shares, or tokens that represent an individual underlying asset or shares of different underlying assets.
We, at Blockchain App Factory, have an experienced team of developers who will offer tokenization services that include due diligence, auditing, and legal services to reduce illiquidity discounts by at least 25%. Our cutting-edge blockchain tokenization platform removes the hindrance of a long, tedious process and enables a hassle-free business at reduced costs.
Real Estate Tokenization Strategy
---
Real Estate Tokenization will change the way people invest in properties globally. The potential for strategizing by blockchain developers, legal and financial advisors is enormous. At Blockchain App Factory, we simplify the legal and practical issues with a team of Legal, Financial and Blockchain Consultants who ensure the tokens are legally compliant.
Our developers consistently consult with our subject matter experts on crowdfunding/securities, tax/accounting and real estate during the tokenization of the assets. SMEs guide our team in the development allowing you to raise funds within the regulatory framework.
Real Estate Tokenization Checklist
Accredited Investor Verification
International Fundraising
Legal & Regulatory Frameworks
Type of Real Estate Tokenization
---
Commercial Real Estate Tokenization
Ownership of property is tokenized with an audited fractionalization logic in compliance with regulations and standards.
Residential Real Estate Tokenization
Allow investors to own a piece of prime residential properties across the world, thereby, earning dividends and capital gains.
Single Real-Estate Tokenization
Tokenize your single real estate and reduce your liquidity premiums by 20-25% and raise funds for other projects.
Trophy Real-Estate Tokenization
Liquidate your trophy asset by tokenizing the real-estate and raise funds for your projects in a compliant, secured and immutable ledger.
Security Token Offering for Real Estate Asset
An end-to-end asset-backed token for Real Estate Industry. We help the industry in technology, legal and auditing process to raise capital via property-backed tokens. Our tokens are compliant with numerous jurisdictions with the regulations embedded in a smart contract.
At Blockchain App Factory, we provide services which include due diligence, auditing and legal services to reduce illiquidity discount by at least 25%. Based on the technology which disrupted and decentralized industries, Blockchain App Factory builds cutting-edge real estate tokenization platform, thereby, reducing cost and time to raise funds for your projects.
Also, we offer Real-Estate Crowdfunding Tokenization Platform for the industry to tokenize properties, thereby, achieving liquidation and raising funds for future projects.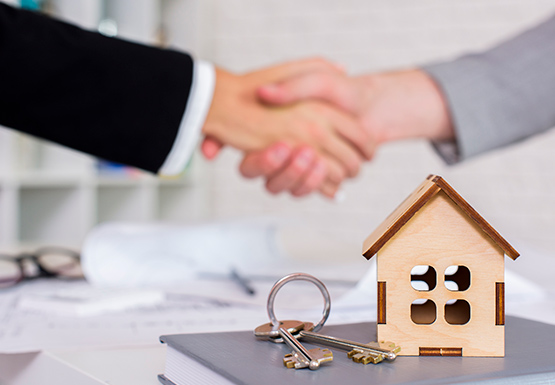 Benefits of Real Estate Tokenization
High-volume Liquidity
Tokenizing your real estate assets will bring in high-volume liquidity that will help you with efficient buying and selling of properties and also with a quick conversion of property values into cash.
Fractional Ownership
Tokenization allows fractional ownership where you can split the value of shares and also their ownership. This helps reduce your distress of being a sole owner and bear all challenges by yourself.
Globalization
Tokenization removes geographical barriers, and you can trade with anyone around the globe, which widely expands your business opportunities, spinning profits in huge numbers.
No intermediaries
By tokenizing real estate assets, users are enabled direct peer-peer transactions with no involvement from intermediaries. This helps with a risk-free business, and also reduces extra costs.
Blockchain Immutability
The integration of blockchain into the tokenization platform provides immutability where the transactions, once recorded, cannot be interchanged. Also, blockchain completely protects the user and their asset information.
Instant, Efficient transactions
Tokenization eliminates the long, tedious real estate process and helps with quick, efficient peer-peer transactions, from/to anywhere around the world.
How does Tokenization work?
---
Imagine you want to tokenize a property of 200,000 sq ft worth $60 million.
Now, if you tokenize the property, you can divide each square feet into shares, i.e., you can divide the property into 2,00,000 shares, each valued $3000 ( each square feet) and can be sold for multiplied profits.
Tokenization also allows the fragmentation of property ownership and expands the opportunity for small-time investors to enter the market. Each square foot of value, $3000, can be owned by various investors.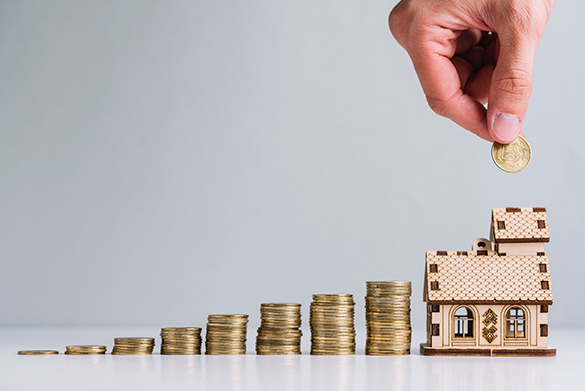 The scope of Real Estate Investment Tokens
The biggest asset we have for you is the legally compliant token structure which can be built on numerous blockchain. Our team of 200+ members are highly driven to help you raise funds within the legal framework.
Ethereum, Hyperledger or Stellar Token Structure
Blockchain & Smart Contract Development Experts
Understand the requirements of the Market
End to End Securitized Real Estate Token Solution
Experienced Team of Technology, Legal & Financial Advisors
Real Estate Tokenization Platform
A customized all-inclusive property backed token issuance platform in the real-estate industry. Through the platform, issuers can tokenize their real-estate; commercial or residential. As an issuance company, become a "Tokenization as a Service" provider and the tokens can be either be on Ethereum, Hyperledger or Stellar.
Automated Compliance
Globalized KYC/AML
Multi-Ledger Asset Token Development
Automated Legal and Regulations
Non-Fungible Tokens
Automated Reporting to Authorities